Bất động sản mới nhất

Liên hệ để được báo giá tốt nhất

Liên hệ để được báo giá tốt nhất

Liên hệ để được báo giá tốt nhất

Liên hệ để được báo giá tốt nhất

Liên hệ để được báo giá tốt nhất
Hanoi Expat Guide - HOW TO FIND a Perfect HOUSING IN HANOI
Cập Nhật: 16/11/2018 | 12:43:14 PM
🔺Housing & Real Estate Ultimate Guide for Expats in Hanoi🔺
Hanoi Expat Guide - HOW TO FIND a Perfect HOUSING IN HANOI
You can easily find a perfect accommodation by answering the 4 big following questions:
1.What Type of Housing Do You Want?
Depending on your preference and condition, you can choose the type of accommodation to stay such as Apartments in Condominium, Serviced Apartments, Mini serviced Apartments, Houses and Villas.
1.1. Apartment for rent in Condominium Complex (or Condo in short):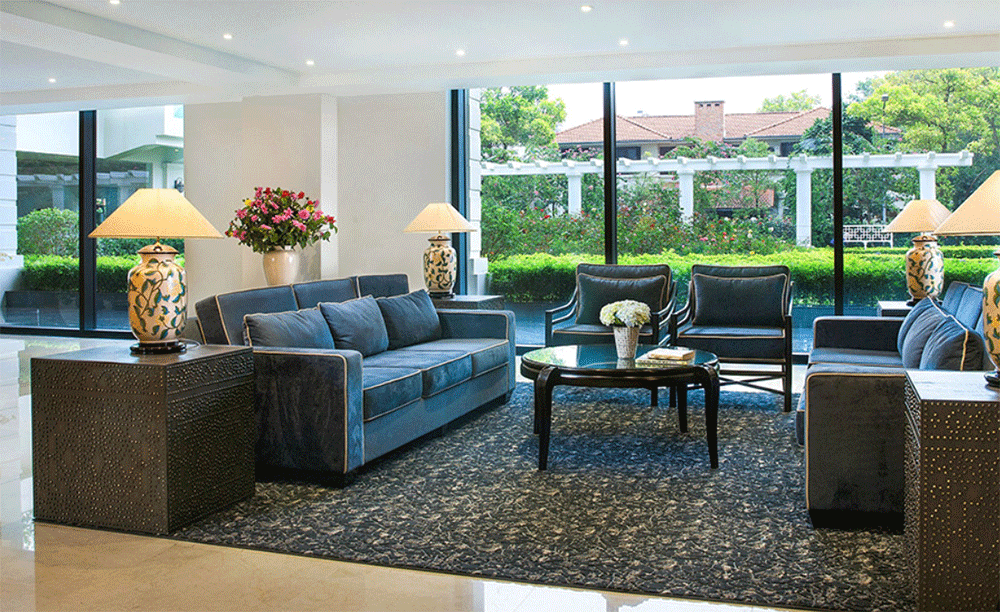 You like Sky view, lake view, open city view, or simply safety first? A condo is a good choice for you, by the inherent safety features of it, including professional management services, the security guard, receptionist, standard swimming pool, GYM, 24 hours security. Especially, most of them have mini-mart, coffee shops, restaurants and play-ground for children, sometimes even cinema, golf court, tennis court.
There are some Condominium Buildings located in prime location of the capital which can be consider an ideal choice for expats. Here are some :
* Vinhomes Metropolis Lieu Giai, Ba Dinh - Vinhomes Metropolis project invested by Vingroup Group has been honored as "The best building in Asia Pacific" at the International Property Awards held on December 4th evening in the UK.
Following the stringent evaluation by the International Property Awards (IPA) and prominent national and regional nominees –The Vinhomes Metropolis have won a convincing win in the "The best building in Asia Pacific" of 2017.
The project is located at 29 Lieu Giai, Hanoi with unique 360-degree views overlooking the 4 big lakes of the capital. Along with the prime location, Vinhomes Metropolis has conquered the jury by its intelligent elegance and sophisticated design.
* Starlake Hanoi - Tay Ho Tay urban area A well-planned project of housing, work, study, shopping and entertainment, is located in the new political and administrative center. Hanoi, Starlake Hanoi is not only a place to bring a new life style but also a super effective channel investment on the real estate market.
Located on the rest of gold location in city of Hanoi, Starlake gives you the opportunity to experience and enjoy the benefits of a super-high-end metropolis in the heart of Hanoi. Where the government chooses to set up offices of ministries, diplomatic corps and national cultural works, Starlake becomes the new administrative center of Hanoi. Starlake promises to be the destination of reputable investors, strategic business partners.
Starlake Hanoi is a large-scale project, before the overall planning change is 207 hectares. The project spends about 26 hectares for green space. Especially, the center axis of the project will link the West Lake, the project regulating lake, Hoa Binh park lake, Huu Nghi park forming a huge lung for the whole area. Northwest of Hanoi. In addition to Starlake Hanoi eco-urban area West Lake West also brings to customers a "ONE STOP OF LIFE" urban area - can provide all services, utilities, meet all demands.
* Royal City Hanoi: Located on Nguyen Trai street (Thanh Xuan district), just around 6 km from Hoan Kiem lake, Royal City multi-functional urban area has many amenities such as high-end apartments, commercial centers, entertainment, beauty care, food. The total area of the site is 120,945 square meters, designed with the connection between functional complexes and large mixed public works. This place will be the highlight of Hanoi's new architecture and a "miniature European city", satisfying the desires not only for its residents but also meet the demands of work, Recreation, study, stay ... of the capital as well as tourists, in a completely new style and class.
* Times City – Park Hill Premium: It is just around 4 km from the Times City apartment complex (458 Minh Khai, Hai Ba Trung district) to Hoan Kiem Lake, located in the southeast of the capital. Times City is built on a total of 364,500 m2 with 23 high-class apartment Building, commercial centers, entertainment areas, dining areas, the largest aquarium in Vietnam...
* Vinhomes Gardenia: On an area of 17.6 ha in the My Dinh New Urban Area, Vinhomes Gardenia is the first complex developed by Vingroup in the west of Hanoi.
Green and balanced living has become a trend around the world and in Vietnam. "With Vinhomes Gardenia we hope to become the pioneer in giving residents a new lifestyle with health and balance from the design, planning, aesthetics, residential community, and harmonized facilities," said Ms. Luu Thi Anh Xuan, General Director of Vinhomes 2.
Vinhomes Gardenia is divided into two subdivisions - The Arcadia and The Botanica.The Arcadia comprises three high-rise residential buildings with apartments ranging from 54 sq m to 146.8 sq m with one, two or three bedrooms. It also includes other facilities such as tennis courts, a children's playground, and a BBQ garden, arranged around a 50-meter swimming pool. The Botanica, meanwhile, comprises adjacent villas, shophouses, and duplex villas that lie along the main landscape, between facilities such as a flower hill, a children's playground, bike lanes, tennis courts, and a jogging track. Villas range from 277 to 382 sq m and are separated by fences and green landscapes.
Vinhomes Gardenia is designed based on the principles of green, health and balance, with a unique garden concept designed by Singapore's CPG and Canada's West Green Design.
The project is expected to link with upcoming modern infrastructure, an administrative center, and a commercial area in the area.
* D'Capitale Trần Duy Hưng
Located in one of the most beautiful and bustling road of Hanoi, Vinhomes D'Capitale, is a leading residential, office and commercial project that inherited from the success of Royal City and Times City. D' Capitale is a convergence of natural landscape, contemporary architect and internationally standardized infrastructure system, bringing the desirable living quality to the residents.
Hanoi D'. Capitale implement the idea of a vibrant urban area with modern apartment complexes located inside the green park in which utility infrastructure system is perfect and synchronized. What Tan Hoang Minh look toward is a dynamic and flexible life, a beautiful green oasis in the heart of the capital. Customers can enjoy a modern "Green Architecture" apartment for sales D'. Capitale. Housing system and lots of modern utilities interspersed with green landscape, in order to create an environmentally friendly life space. 6 apartment towers are meticulously designed with premium materials, open spaces. Owning an apartment in D'. Capitale, residents will enjoy a vibrant life with the top living standards in Vietnam.
1.2. Serviced apartments in Hanoi
Serviced apartments in Hanoi is a type of furnished apartment or furnished self contained accommodation rentals available for short-term or long-term stays, which provides fully services and facilities as swimming pool, Gym, Jacuzzi and more for daily use. Serviced apartments in Hanoi can be less expensive to rent than equivalent hotel rooms. Benefits will include more privacy and space, convenience when staying with your family and the savings your time with cooking your own breakfast and more in the apartment. It typically include soft-furnishings and cooking utensils so that long term tenants need not bring their own, and have all the services like housekeeping, front office, parking & others included in the rent. Serviced apartments therefore include all of the convenience of hotel rooms but can be less expensive than equivalent hotel rooms for longer staying. It offers of the availability of kitchen facilities in the apartments, extended stay properties and apart-hotels usually offer no extra services, such as restaurants and bars. However, some extended stay properties have been built as an annex to existing four- or five-star hotels, and the guests in the apartments can make use of the hotel's facilities at no extra charge.
Serviced apartments generally offers a 24h reception, security, provides fully services and facilities is located in Hanoi city centers, and attempts to give the you a home away from home feeling. It can range from budget to deluxe, and rooms range from studio apartments, two- or three-bedroom apartments, to 4-5 bedroom penthouses which offer a separate spacious living area, a kitchen, one or more bathrooms and separate bedrooms with shower or bathtub, is located in main areas of the city, and attempts to give the guest a home away from home feeling, within a hotel-like environment. It can range from budget to deluxe, and rooms range from studio apartments (one spacious efficiency unit that can be used as living area and sleeping area, a little kitchenette and a separate bathroom), to two- or three-bedroom apartments, which offer a separate living area, a kitchen, one or more bathrooms and separate bedrooms, fully furnished and equipped, including conveniences expected in hotel rooms such as television, HD boxes, and internet access, but also catering facilities. High end serviced apartments may have luxury features such as European-style gourmet kitchens, generous closet space, full-sized washer and dryer, ceramic tiled bathrooms, oversized tubs, and high-tech wiring/networking capabilities.
All serviced apartments listing in this page provide fully facilities and services such as:
• Barbecue Pits
• Children's Playground (outdoor)
• Toddler's Playroom (indoor)
• Adventure Ground
• Tennis Courts
• Squash Courts
• Tennis practice wall
• Organic Farm site
• Basketball Court
• Outdoor Swimming Pool
• Jacuzzi & Cabana
• Gymnasium
• Sauna
• Games, reading & TV room
• Outdoor Putting Green
• Guests activities program
• 24-hour security
• CCTV monitoring system
• Business Centre on request
• Function Rooms
• Mini-mart
• Beauty spa & Massage salon
• Babysitting service on request
• Shuttle service to town centre
• Shuttle service to International Schools
1.3. Mini Serviced Apartments in Hanoi
Mini Serviced Apartments in Hanoi meets the large number of customers from cheap serviced apartments to the medium quality serviced apartments. Normally, rental rates include the cost of internet, cable TV, water consumption, security 24/24, housekeeping services. A special feature of the mini serviced apartments that you can rent short term or long term with very reasonable price.
1.4. Houses in Hanoi
Houses are a great option if you need more space or want to share with a group. They also tend to be cheaper than apartments and are likely to have some outside space – even if it is only a small yard or roof terrace.
1.5. Villas in Hanoi
Villas in Hanoi are generally comprised of from four to six bedrooms with garden, car access, private swimming pool, spacious living room and big function Kitchen, bed rooms are larger. Almost Villa in Hanoi has from 300 - 1000m2 land area and living space, it is not very easy to find a villa has a larger than 1000 m2 land area because land in Hanoi city is very expensive. You are only can find a large garden villa which has land area over 1500 m2 in new urban area, it may more than 15 km from Hanoi center. Almost Villas are non furnishing but include basic furniture such as: Kitchen, full air conditionals, washing and dryer machine etc. it could be negotiated with landlord to buy furniture if you are long-term stay.
2. Which District in the City do You Want to Live In?
Hanoi is divided into 10 inner Districts, 1 town and 18 outer Districts. Most expats live in the central Districts: Hoan Kiem, Hai Ba Trung, Ba Dinh, Tay Ho, Dong Da, Cau Giay,Thanh Xuan, Tu Liem, and some specific Area in Long Bien.
2.1. Hoan Kiem District is the downtown and commercial centre of Hanoi. Mainly serviced apartments and Mini Serviced Apartments are found here. You can easily find mini serviced apartments near The Old Quarter, Hoan Kiem Lake, Hanoi St. Joseph's Cathedral, Hanoi Opera House, etc... Or luxury apartments in May Fair, Sun Red River, Somerset Grand Hanoi, Elegant Suites Hanoi, Pacific Place Hanoi. You will have difficulty in finding private houses and villas for rent in Hoan Kiem district, because the amount of houses and villas in Hoan Kiem District is not much, and low vacancy rates.

2.2. Hai Ba Trung District – to the south of Hoan Kiem lake – is more of a business district. You can easily find mini Serviced Apartment near Thien Quang Lake, Thong Nhat Park and near Vincom Center, or luxury apartments in Atlanta Building, Vincom Center Hanoi or Times City complex also may be your good choice. But also quite difficult to find an available private house and villas in Hai Ba Trung.
2.3. Ba Dinh District is a particularly diverse area, covering both the zone around Truc Bach Lake, the Mausoleum Complex and Botanical Gardens, the diplomatic area and the hive of activity that is Kim Ma Street. There are many options for you to find a rental housing in Ba Dinh, include a lot of available Apartment for rent in condo, Serviced Apartments, Mini Serviced Apartmens, Houses and a number of Villas such as Golden West Lake Building, Sun Grand City Thuy Khue, Vinhomes Metropolis, Rose garden Hà Nội, Skyline Tower, Candle
2.4. Dong Da District starts at the Temple of Literature and spreads to the south. It's a reasonably popular district with reasonable prices of Condo Apartments, Serviced Apartments, Mini Serviced Apartment, Houses and Villas such as Hong Kong Tower - 243A De La Thanh, Mipec 229 Tay Son, Sky City 88 Lang Ha, Vinhomes Nguyen Chi Thanh...etc
2.5. Tay Ho District: is quite hot for Europeans. We can offer you the full utility Serviced Apartments, many furnished or unfurnished Houses and a lot of Tay Ho Villas with garden, courtyard, swimming-pool (Areas: To Ngoc Van, Xuan Dieu, Tay Ho, Dang Thanh Mai, Au Co, Nghi Tam, Lac Long Quan, etc...). The typical rental buildings such as : Fraser Suites Hanoi - 51 Xuan Dieu Street, Quang An ward, , Sedona Suites Hotel Hanoi - No. 96 To Ngoc Van Street, Quang Ba ward, Oriental Palace Hanoi - 33 Tay Ho Road, Quang An ward, Hanoi Lake View Serviced Apartments - 1 Thanh Nien Road, The Hanoi Club Hotel & Lake Palais Residences - Address: 76 Yen Phu (small road), Somerset West Point, Thien Thai Building, D'. Le Roi Soleil Dang Thai Mai...
2.6. Cau Giay District: can be consider as the new center district of Hanoi, the capital city of Vietnam. The district is named after the historic bridge where the famous 19th-century Battle of Cau Giay (Paper Bridge ) was fought.Many urban areas are located in Cau Giay district offer thoudands apartment for rent in Hanoi. Among them, Nghia Tan, Thang Long international village, Trung Hoà - Nhân Chính, Trung Yen, Dich Vong, Nghia Tan, Mai Dich, Yen Hoa etc emerges as the new city's commercial center lying partly in the southern part of the district . The massive Keangnam Hanoi Landmark Tower, the highest constructed building of Vietnam, Green Park Tower at Yen Hoa Street, Richland Southern at 9A, 233 Xuan Thuy street, Trung Yen Plaza Tran Duy Hung road, Indochina Plaza at Xuan Thuy street, Mandarin Garden Hoang Minh Giam, Chelsea Park Trung Kinh, Central Field 219 Trung Kinh, Home City Complex Trung Kinh is also located in this area.
2.7.Tu Liem District: has been dividing in to two districts Bac Tu Liem and Nam Tu Liem.
Bac Tu Liem District is in the north of Tu Liem district. The district consists of the nine communes of Thuong Cat, Tay Tuu, Lien Mac, Thuy Phuong, Dong Ngac, Xuan Dinh, Phu Dien, Minh Khai and part of Cau Dien town. These communes will be split into 13 wards: Thuong Cat, Tay Tuu, Lien Mac, Thuy Phuong, Dong Ngac, Duc Thang, Xuan Dinh, Xuan Tao, Phu Dien, Phuc Dien, Minh Khai, Co Nhue 1 and Co Nhue 2.
Nam Tu Liem District includes the communes of Me Tri, My Dinh, Trung Van, Tay Mo, Dai Mo and part of Xuan Phuong commune and Cau Dien town. These communes will be divided into 10 wards: Me Tri, Trung Van, Tay Mo, Dai Mo, Phu Do, My Dinh 1, My Dinh 2, Cau Dien, Xuan Phuong 1 and Xuan Phuong 2.
2.8.Thanh Xuan District: includes many new modern buildings such as Diamond Flower Le Van Luong, Imperia Garden 203 Nguyen Huy Tuong, Artemis Building 3 Le Trong Tan, and the most famous Condo Complex - Vinhomes Royal City... It is quite good area to live and crowed as well.
2.9. Long Biên : includes many new modern buildings such as Vinhomes Riverside, Mipec Riverside Long Bien, Viet Hung urban, Sai Dong urban, Berriver Long Bien, One 18 situated on Ngoc Lam street, Northern Diamond Long Bien located next to AEON mall and one of the biggest Condominium Complex of Hanoi Ever - Vincity Ocean Park Gia Lam...
3.Where to Begin Your Search and Procedure to Rent A Property ?
3.1. Searching online: Save time & apply online
Searching online: Type keyword "Hanoistay Real Estate Agency, houses for rent in Hanoi or any other keywords that relate to what you are looking for" into Google and a handful of reputable sites will come up. Hanoistay.com.vn with many listings can be found on more than one site and it has useful function for you, you can select many properties and send us, in case you can not find what you need, just send us your requirement, we will help you to make a shortlist of potential properties for you to have look online and you will select which one you would like to take a look. Then we may suggest you to other better one in the market if by our experience. It could be the best solution to save your time and money to find your home sweet home.
3.2.Schedule your time for Viewing with Agent
After you have short-listing of potential properties in your favorite, Just arrange your convenient time, our agent will contact you to set up everything. you should take note about all properties you see to remember the advantage and disadvantage of the properties rentals and get a best deals, this will help you to select the best one
3.3.Selecting your best suitable property and negotiating.
As you may know, the rent can be negotiated by both parties and furniture as well. If you need more furniture the rent may raise. You can ask the landlord to provide more furniture, renovate the house, repainting the wall or any requires. Agent will help you to negotiate with the landlord for the best price by their experience.
3.4.Prepairing and signing Contract
Agent will send you and the landlord the draft contract of lease in both English and Vietnamese, then you should read carefully to understand and change some artitcles if need, the landlord may need to keep 2 versions one for him and other for Tax payment. You will have to give the landlord copies of visa and passport of all people will living in the property for residence registration.
4.How to Pay the Deposit and Your Rent
Most landlords require that you pay a deposit equaling one month's rent deposit in order to save the house for you (The deposit should be paid soon as possible because they only keep the property for you when they already get your deposit. The landlord will agree to rent apartment or house to other if they pay deposit before you). You can ask the agent exactly how much you will need to pay for saving the house before paying full one month deposit and signing the contract, The deposit will be kept by the landlord until the contract ends, plus three months (quarterly) rent in advance normally when you move in and to continue paying quarterly rent payments for the duration of your lease. If you can pay longer in advance like six months or 12 months, the landlord will decrease the rent for you. But sometimes, Monthly payment is also ok.
For more information, Do not hesitate to contact us via https://www.hanoistay.com.vn/