Cho thuê mới nhất
*Vinhomes Green Bay Apartments - AMAZING GREEN living address of Hanoi*
Updated: 3/9/2019 | 7:19:18 PM
🔺Housing & Real Estate Ultimate Guide for Expats in Hanoi🔺
💢Whenever Vinhomes products are launched, Their Amazing Utilities almost always Create Big Buzz For Everybody & Vinhomes Green Bay is not exceptional. At Vinhomes Green Bay - The Residence, It has surprised all of us by its Colorful Utilities with European style in the heart of Hanoi
1️⃣ Sports in a "GREEN" space
►Health is always the most valuable asset to everyone. With this in mind, to assure that our sports facilities are suitable for all residences, Vinhomes gave close attention.
➤At VGB-The Residence, prospective residents have access to a wide range of health training choice like Tennis, Basketball, Badminton and outdoor swimming pools with the planned central Clubhouse.
➤For the perfect cardio, e.g. jogging and running around the green road along the lake would also provide a peaceful rest area for the Elderlies
2️⃣ Rest, relax and have fun- resort-like feel everyday
➤Panoramic view of the lake from Vinhomes Green Bay The Residence
►The Vinhomes Green Bay The Residence has 3 apartment buildings - G1 , G2 and G3. In front of G1 is a Children playground, multipurpose lawn, and a BBQ garden.
While between G2 and G3 are miniatures with cool blue eyes and a sculpture. All these surrounded by the green walkway with cottages - suitable for taking a quick rest.
🌓 Then the central lake with attraction like the light bay, a floating island in the middle, a skateboarding area and a small garden.
➤Clubhouse for weekend meetings for the residents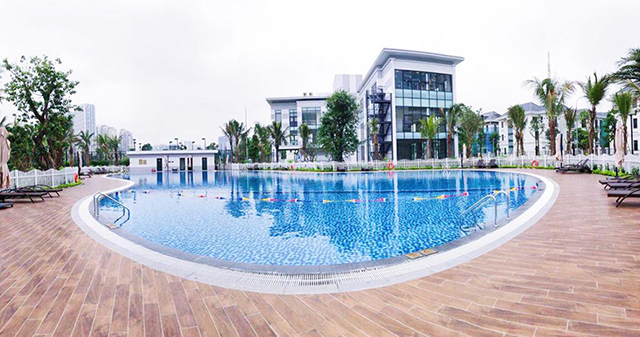 ►Vinhomes Green Bay The Residence is the first apartment of Vinhomes equipped with a clubhouse - a facility once reserved for villas.
3️⃣ Internal utilities - located between Vinhomes Green Bay Towers and Villas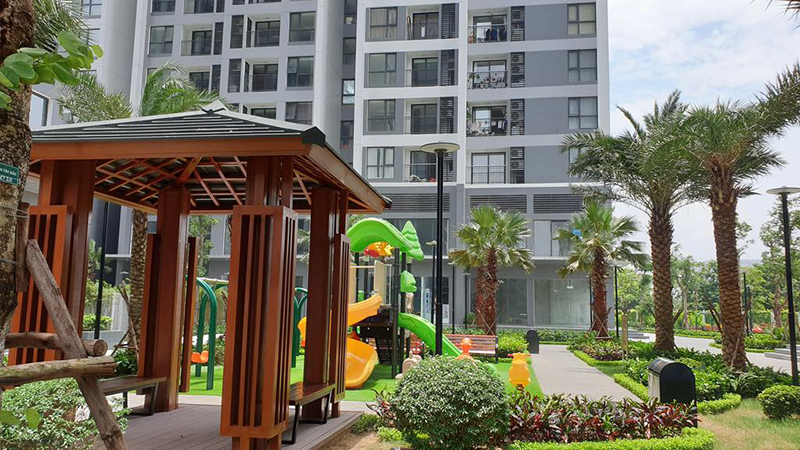 ►They expect that the clubhouse at The Residence owns high class facilities as it promises to be a favorite for Green Bay residents. Aside from the many facilities already mentioned, it also comes with a lounge - perfect for those who enjoys a cup of coffee while chatting with friends and colleagues. They also have plans to add a reading area, a dance club and an indoor play area for children.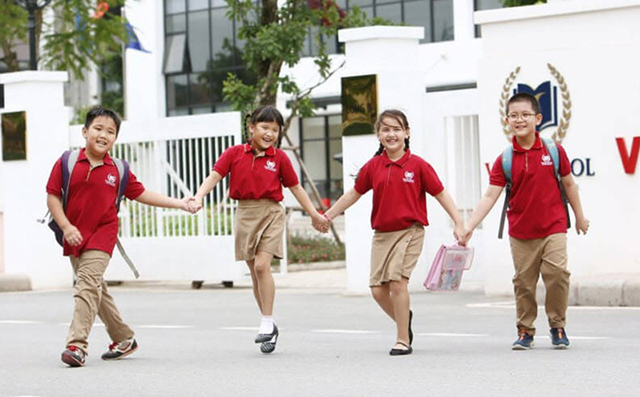 🌓In addition to the perfect green living environment and adequate facilities, Vinhomes Green Bay also has a school- to reassure a quality education for the parents. They believe that these are enough reason to believe that the Vinhomes Green Bay - The Residence IS the ONLY GREEN living address at the center of the new political- economic capital.
⭕️ If you are interested in Vinhomes Green Bay Apartment For Rent, Do not hesitate to contact us▪️
💈A Short Summary About Us💈
📋HanoiStay Housing is a dedicated team to helping foreigners, newcomers and expatriates in Hanoi in finding their new dream home.
We specializes in Real estate Rental and purchasing needs, including apartments, houses, villas and commercial office space within Hanoi and the surrounding area. Our licensed agents are always willing to help you. Our mission statement is to provide superior living experiences to all our customer with the highest level of customer service, value and quality housing‼️
🌎Website: https://www.hanoistay.com.vn/
🌎Website: https://servicedapartmentsinhanoi.com/
📧 Email: info.hanoistay@gmail.com
☎️Hotline: 0896 119 299/ 0904 333 498
💖 Thank you for your interest in our housing service!
☀️HanoiStay Housing☀️The Leading Real Estate Agent in Hanoi, Vietnam☀️.
Related Articles